Canal Charm: Amsterdam and Bruges
Tour, Non-escorted tour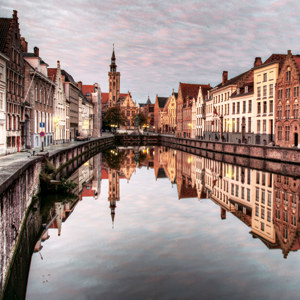 Canal Charm
Two cities best seen by canal boat, full of 17th century architecture, rich in artistic history and beautiful scenery: alluring Amsterdam and enchanting Bruges.
Includes:
3 Nights Amsterdam
Canal Bus Pass and Museum Entrance (Choice between Van Gogh Museum
Rijksmuseum
and Hermitage Museum)
Amsterdam-as-a-Local Walking Tour and Dinner
2 Nights Bruges
48-Hour City Card
First-Class Rail Between Cities
Daily Breakfast
About Avanti Destinations
MISSION STATEMENT
Avanti Destinations connects the components for customized international travel utilizing our technology and educated staff. We deliver a unique vacation experience solely through acting as the travel agents' travel agent!
WHO WE ARE
Avanti Destinations, formed in 1981, is a customized international tour operator, and a long time member of USTOA and ASTA. We are headquartered in Portland, OR and privately owned.
WHAT WE DO
We offer hotels, airfare, rail transportation, car rentals, transfer services and authentic local experiences in Europe, Asia and Latin America. We create unique and meaningful vacations by providing travel agents with the quality services, products and expertise.
WHY US
By tackling the difficult and complex aspects of travel, we make sure customized trips, from 1-50 people, can be booked quickly and efficiently but with a consistent quality product.